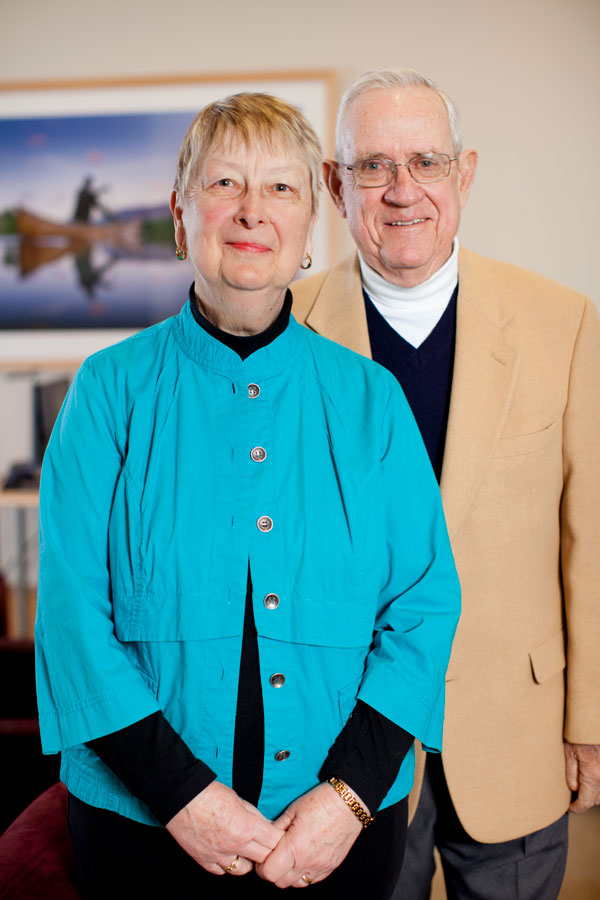 When Jerry Davis and Gretchen Shorter arrived in Lewiston, Maine in 1957, they did not realize the extent of the transformative connections they would experience at Bates. But connect they did – to each other, to friends and classmates, to the community, and to the institution that inspires them to this day. That connection continues to be life-changing.
After graduating in 1961, they embarked upon career, Jerry in the paper industry and Gretchen in the classroom, they married – one of 14 Bates couples in their class of 160 people – and added two children to their family. Though they moved around over the years, Maine and Bates have stayed near and dear to their hearts. 
As a result, they have looked for ways to give back: "We owe a lot to Bates – we met each other at Bates, our careers were shaped by Bates – we enjoy supporting the school and we get a lot out of it." They have held nearly every volunteer position Bates offers – class officer, class agent, Alumni Council, Bates-Morse Mountain board, and even Trustee (Gretchen served 2003-2007). Gretchen is also a recipient of the Helen A. Papaioanou '49 Distinguished Alumni Service Award. Their philanthropy has followed – they give without fail to the Bates Fund and have also given generously to financial aid, most recently in The Bates Campaign.
In 2001, they found another unique way to give to Bates – they established a Charitable Remainder Unitrust (CRUT) which allowed them to make a significant gift to the college while still generating an income that augments their retirement, and the remainder will go to Bates when the trust ends. The gift appealed to Gretchen and Jerry because of the potential for growth – payments are variable based on a fixed percentage of the value of the trust as re-determined annually, so if the value of the trust increases, so do the payments and so does the gift to Bates. Advantages can also include a partial charitable tax deduction and avoidance of capital gains tax.